ECCO Outlets presented current collections 2021 in Moscow
Danish brand ECCO presented its new spring-summer and autumn-winter 2021 collections at the flagship store on Petrovka Street in Moscow. In the year of the pandemic, the brand gathered all its strength to take revenge and remind of itself in the fashion world.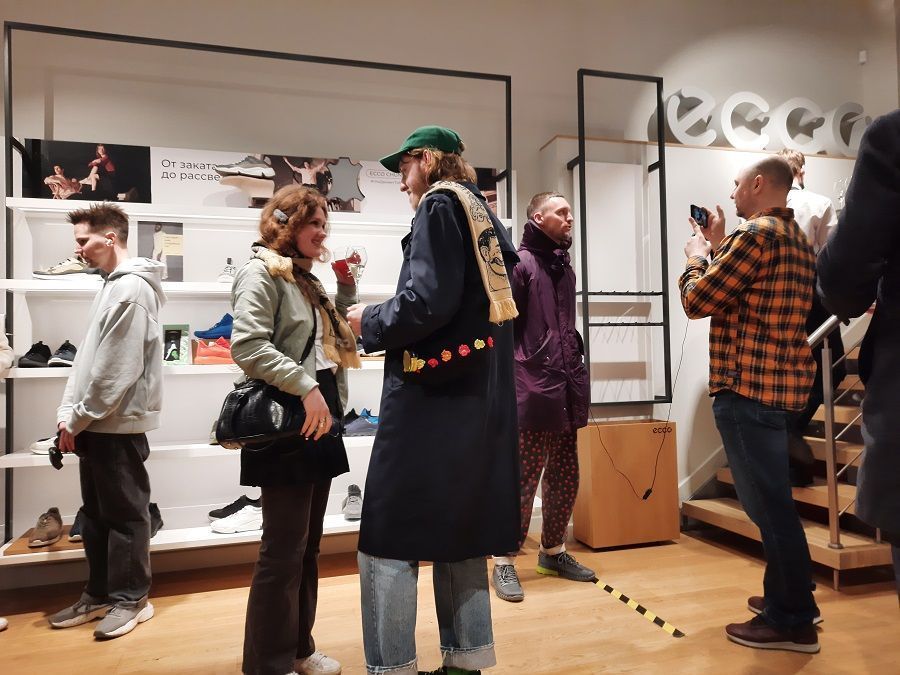 70% of the current collections are new models. In the men's, women's and children's collections of ECCO footwear, sneakers still play the main fiddle. The brand demonstrates a variety of models, the design of which was created taking into account all the current trends of today - from massive Chunky soles to nude colors and current print colors - it is also an excellent demonstration of the wide technological capabilities of the Danish manufacturer. For example, FLUIDFORM technology, the principle of which is in the sole repetition of the natural shape of the foot, due to which a special shoe comfort is achieved, or the technology of seamless sole-to-upper attachment in sneaker models.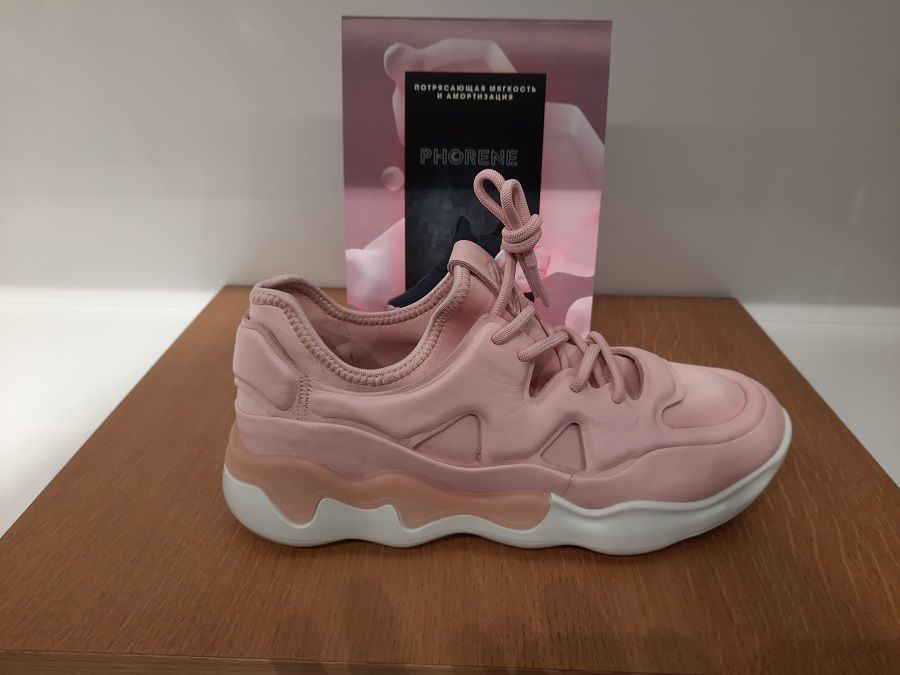 In the new collections, ECCO, as it were, shows its capabilities to create a variety of forms of soles, innovative in terms of production methods, the use of materials and design, their flexibility and lightness.
The emphasis on technological innovation can be traced in the creation of the upper of the shoe, where different materials are mixed, waterproof technologies are used, all possible lacing options are present.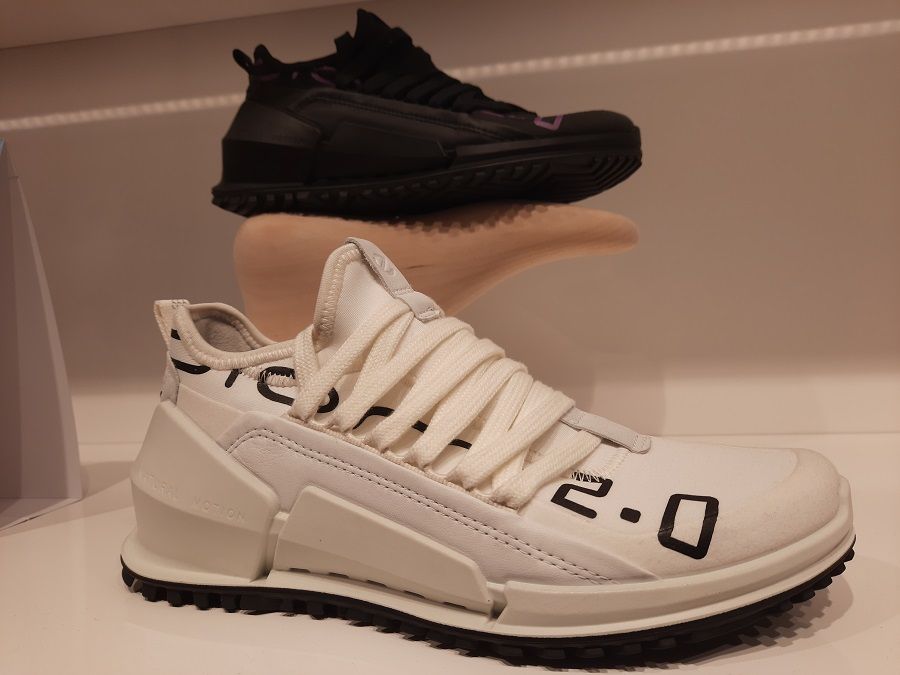 Lots of details and design accents make the shoes not boring. The soft "urban" look of men's outdoor footwear deserves special attention. (Fashion was not forgotten even in the models of primarily functional shoes). The trend of the day in the fall-winter'21 collection also includes paired mini-me models (when the same model is presented in the lines of women's and children's shoes).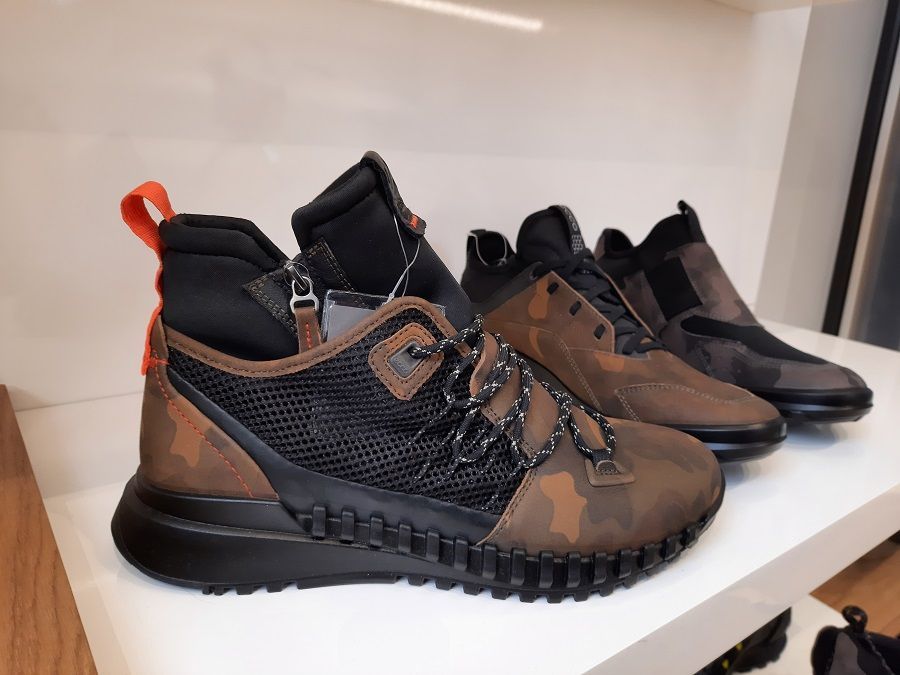 The collection of footwear for women for this spring is dominated by nude colors with bright accents of fuchsia and coral, in the women's, men's and children's collections of both seasons, camouflage prints dominate, presented in different shades.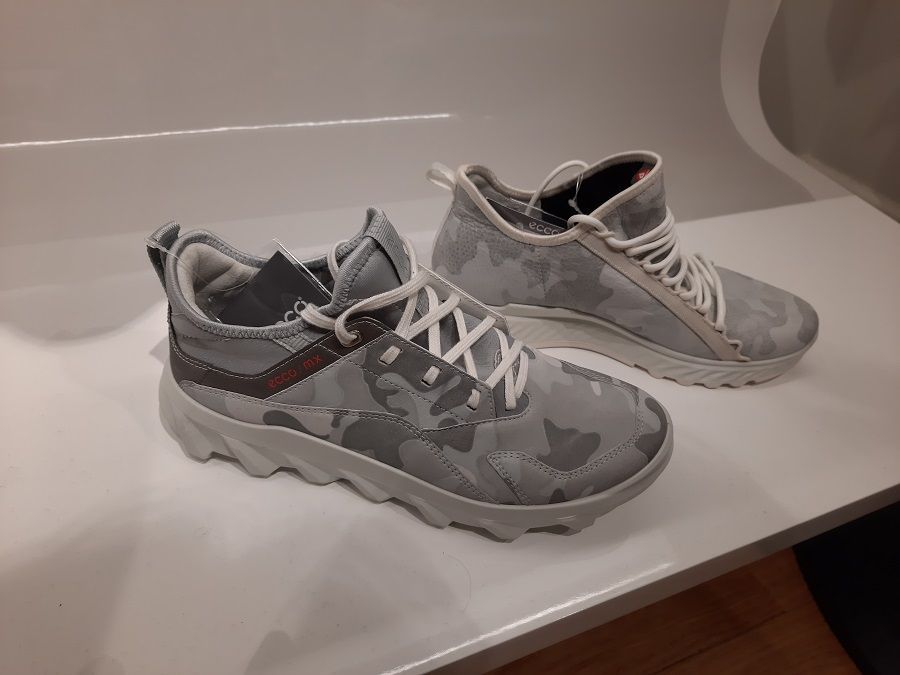 In a word, in a reboot situation that the whole world is experiencing today, the Danish brand tried to attract the attention of young trendsetters and managed to create something fresh, interesting, and worthy of attention.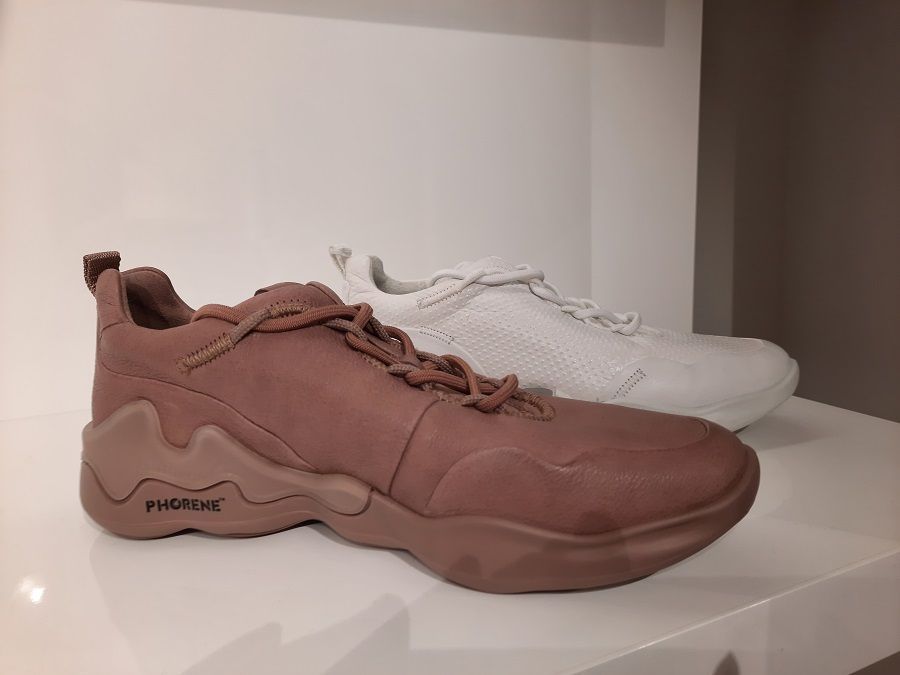 ---